This is mostly a repost of my Steam patch notes, but thought it would be a good shout to promote it here too!
Tale of Enki: Pilgrimage has been updated to v1.1 and we've included new additions to the game, bug fixes and rebalances.
Here's a list of some of our key changes:
Four new stat-boosting items added: Secrets of Power, Secrets of Agility, Secrets of Magic and Secrets of Movement.
Additional item drops for key storyline bosses.
New chests added to the overworld.
Titanium Armour, Enkite Armour and each party member's respective ultimate armour have all received physical damage reduction stats.
Peachy's two strongest armour now give him additional stamina regeneration.
The final boss track has been added.
Player characters have had their Move stat boosted to give them a much higher chance of striking before enemies.
Enemies shouldn't spam the same buffs and debuffs repeatedly.
Certain enemy formations modified to have less enemies.
Heavy enemy stat revisions for the mid to late game to reduce difficulty in those sections.
Grammatical and punctuation fixes in lorebooks and for certain characters.
Removed a few empty spaces that were obstructed in the Castle Proudwind maps.
This is a fairly heavy overhaul of the difficulty of the game which a number of people reported featured a steep curve upwards from the middle of the game onwards. We believe this should fix those issues, but please feel free to report further issues to us if it still feels too punishing.
The additional content to the game should automatically update if you've reached the end of the game except for the new boss drops. Unfortunately these are tricky to add to a save file in retrospect, but the new chests are all available to go loot so have fun exploring and searching for them.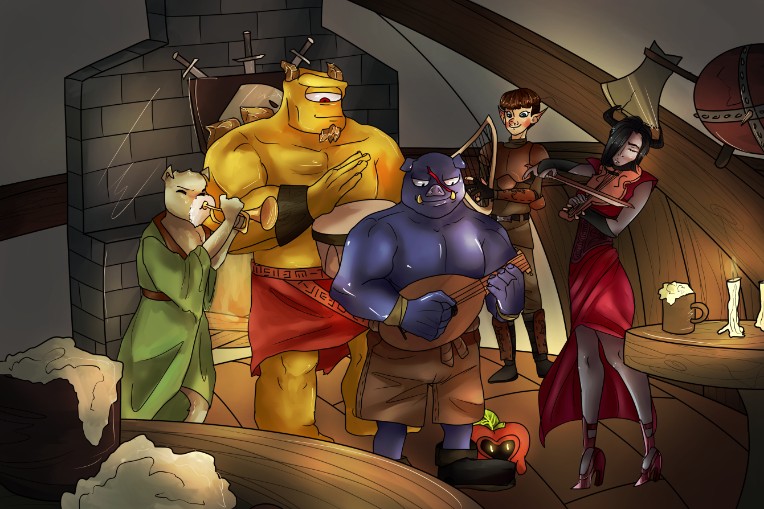 Happy playing everybody!